News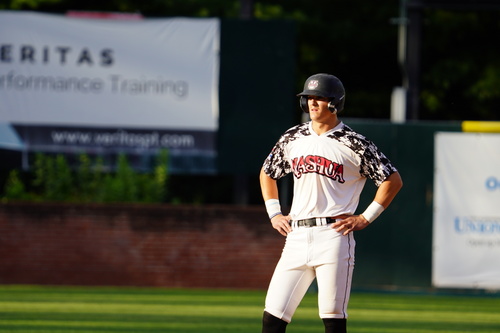 Coming off a semifinal clinching victory against New Britain, the Silver Knights now headed up to Burlington, Vermont for the FCBL Championship Series. A sixth championship for Nashua was in their sights, but the one seed and defending champions Lake Monsters now stood in their path. To etch their name into the trophy and Futures League history, the Knights would have to dethrone the reigning kings.
But after a thrilling victory at home, Nashua's was in for a rude awakening for their trip up north. Vermont would get the best of the Knights, pulling away in game one for a big 12-0 victory.
With most of their arms still down after throwing in the semifinals, Nashua turned to their elite closer in SNHU's George Welch for the start. After ruling the backend of games all season, Welch was now asked to give the Knights a boost right from the jump. Welch would put a solid three frames, but Vermont would be able to manufacture two runs on some Nashua blunders.
Now with a lead in hand, Vermont's rocket ship of an offense was ready for takeoff. New England's Corey O'Day came in for the fourth following Welch, but the Lake Monsters got to him fast. Vermont posted a five-run inning, getting out to a monumental 7-0 lead. Kansas' Cooper Kelly found the left field gap for a two RBI double, posting one of Vermont's many RBI knocks in the inning. Falling into a deep deficit, the Knights were searching for answers
Hitting with runners aboard and scoring position was often an area of weakness in the regular season for Nashua. In game one, the Knights biggest woe showed up once again. Nashua would leave runners in scoring position in five of the nine frames, going 2 for 23 with runners on base.
Nashua's quiet offense would allow Vermont to run away with the lead, extending it to double digits. Two run innings in the seventh and eighth gave Vermont a 12-0 victory, as Nashua's biggest game of the season quickly turned into their biggest nightmare.
Backs against the wall, the Silver Knights will head back to Historic Holman Stadium to try and keep their season alive. First pitch for game two of the FCBL Championship Series is set for Thursday at 6:00 PM.