Reading Program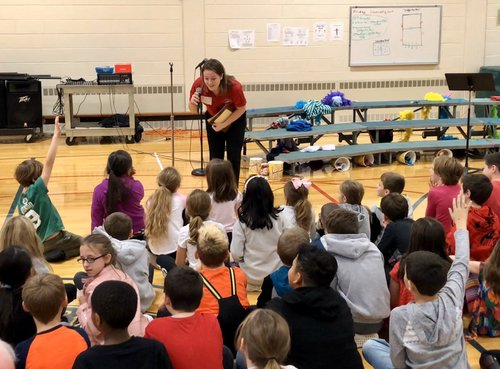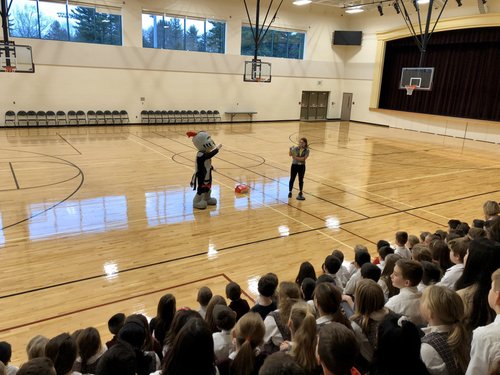 **To enter reading logs, scroll to the bottom of this page**
We're excited to announce the Nashua Silver Knights Ticket to Read Program, where students in grades K-6 can earn free Silver Knights tickets and even a field trip to the ballpark through reading. Talk to your teacher about inviting the Silver Knights to your school to kick off the program with a special reading!
Sponsored by:
---
Here's How It Works:
Our staff helps your school to kick off the reading program in-person or virtually (email [email protected] to learn more)
Students can earn up to one free ticket per month to a Silver Knights game by reading ten books during the month
Teachers (or parents) must approve the reading logs and submit them
The one student in all of Southern New Hampshire and Northern Massachusetts who reads the most books receives a Silver Knights prize package including a meet & greet with the team, first pitch opportunity, and an AYCE ticket
Last year the Nashua Silver Knights Ticket to Read Program was presented to over 1,800 students at five different schools in the Greater Nashua community. This year, we hope to reach over 2,000 books read! The following schools are taking part in the excitement of reading and you can be too! The Silver Knights are ready for your school to join this fun program!
2021-2022 Participating Schools/Organizations:
Richard Maghakian Memorial School, Brookline
Captain Samual Douglass Academy, Brookline
Bicentennial Elementary School, Nashua
Fairgrounds Middle School, Nashua
Main Dunstable School, Nashua
Thorntons Ferry Elementary School, Merrimack
Nashua Public Library, Nashua
Derry Public Library, Derry
Presentation of Mary Academy, Hudson
Nashua Kumon Center, Nashua
Bedford Kumon Center, Bedford
Merrimack Public Library, Merrimack
Birch Hill Elementary School, Nashua
2019-2021 Participating Schools/Groups:
Presentation of Mary Academy, Hudson
Mount Pleasant Elementary School, Nashua
Pelham Memorial School, Pelham
Broad Street Elementary School, Nashua
Main Dunstable School, Nashua
Boys & Girls Club Souhegan Valley, Milford
Thorntons Ferry Elementary School, Merrimack
Richard Maghakian Memorial School, Brookline
Captain Samual Douglass Academy, Brookline