Strength & Conditioning

The Nashua Silver Knights are proud to partner with Veritas Peformance Training for all of our strength and conditioning needs. Kyle Briere, founder of Veritas, is a distinguished strength and conditioning coach and has his Master of Science in Exercise Science with a focus in Rehabilitative Sciences. Additionally, he has certifications as a Strength and Conditioning Specialist, Corrective Exercise Specialist, Titleist Performance Institute Level 1 Instrcutor, and world ranked Brazilian Jiu Jitsu Black Belt. Kyle will train the Silver Knights players throughout the season with a focus on overall fitness and injury prevention.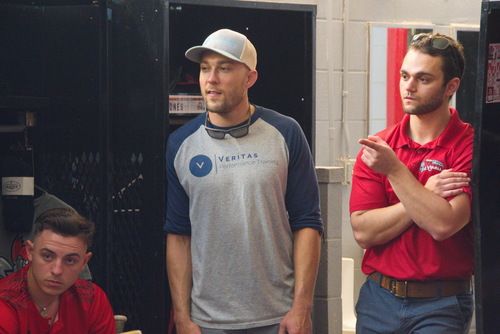 As Southern New Hampshire's leading training facility for athlete development, Veritas will provide our players with the resources to further their baseball careers. Visit the link above to check out the facility located right here in Nashua! Interested in more information on how to train like a Silver Knights, contact Kyle Briere at 978-496-8994.