News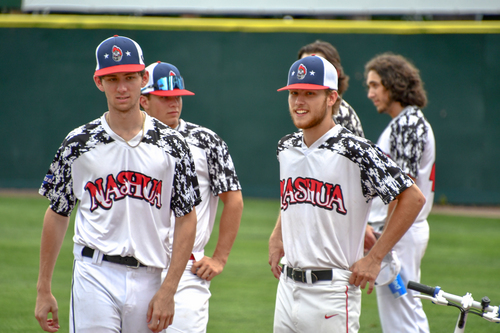 A matchup between the Nashua Silver Knights and Worcester Bravehearts was set for the final day of the regular season, but some abrupt downpours turned Sunday's game into a no contest.
Nashua and Worcester were able to get four innings in, with Worcester getting to Nashua starter Shea Ryan for a 4-0 lead. But alas, some spontaneous showers came down over Holman Stadium. After pulling the tarp, the conditions were too far gone to resume play.
Now with the regular season in the books, the Knights and the Bees will face off in the FCBL Semi-Finals. Game one will take place in New Britain with a 6:35 PM first pitch on Monday. For tickers to Game 1 in New Britain, click here. Game two will be back in Historic Holman Stadium, with a 6:00 PM first pitch on Tuesday. Tickets and luxury suites are available for Game 2 in Nashua by clicking here.