News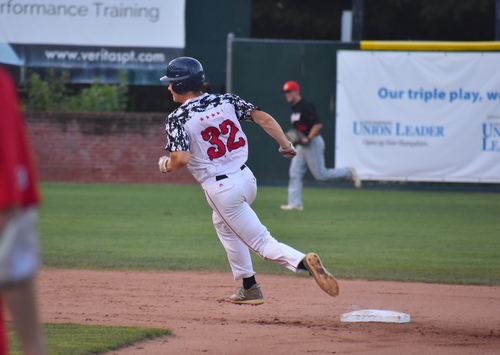 A humid Wednesday afternoon at Historic Holman Stadium set up a possible situation for the Silver Knights that they haven't touched in two years: Clinching a spot in the FCBL playoffs. After two gut wrenching losses at the hands of Pittsfield, the Knights looked to lock in a postseason spot and turn things around.
In a back and forth nine frames, the Knights pulled out a 6-5 victory that came down to the final out against the Starfires. A bounce back offensive performance from the Nashua lineup willed them to breaking their three-game losing streak, with help from some select arms to get the job done. Holy Cross's Jack Toomey stole the headlines on Wednesday, collecting two RBIs on his two-hit night with Maryland's Zach Martin and Nichol's Johnny Knox both adding RBIs.
Westfield would jump out to the first lead of the ballgame in the fourth, adding two runs on a two RBI single from Wesleyan's Ryan Molinari. Molinari would end the game with four RBIs, carrying the Starfires and keeping them in it 'til the end.
But in the bottom of the fourth, the Knights would begin what would become a common theme on the night: Responding. Nashua took over the lead with three runs in the bottom of the frame, with Toomey notching a two RBI double. Westfield took back the lead with a two run sixth, but Nashua would once again respond with a three-run bottom half. After trading blows back and forth the whole game, it was only fitting things would be up for grabs in the ninth.
With a 6-5 lead after Westfield added one in the eighth, all eyes went to SNHU's George Welch to get the final three outs to secure the playoff clinching victory. As fans expected an easy ninth, two uncharacteristic walks by Welch caused panic within the Holman faithful.
As the stakes rose with the bases loaded with one out, Welch would reignite the crowd with two explosive strikeouts to cap off a thrilling victory.
After a riveting slump breaking victory, the Silver Knights have now punched their ticket as they sit at 32-27. Nashua will now try and improve their seed, looking to pass New Britain for the second spot as the Knights are set to host Pittsfield for a Thursday evening matchup. First pitch between the Knights and Suns is set for 6:00 PM.