News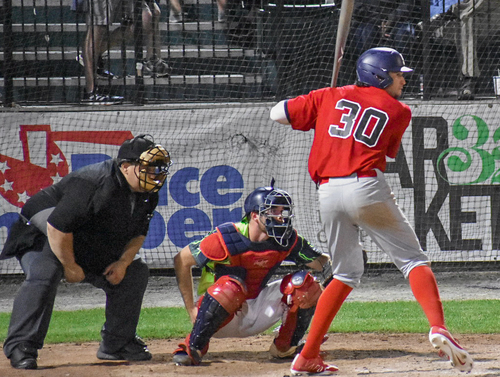 A morale-boosting win on Saturday was under the Silver Knight's belt as they looked to carry the momentum on the road. Nashua made the first stop on their two-game road trip in Westfield, as the Starfires looked to avenge their 8-2 loss. Westfield did exactly that, sending a message to the Knights by mercy ruling them 13-2 in seven innings.
Worcester State's Cole Glassburn got the start for the Knights while Trinity College's Michael Aceto was on the bump for Westfield. Aceto, whose last outing was a quality start in a win at Nashua, once again delivered against the Knights. Throwing six strikeouts and only giving up two runs, Aceto posted another quality start for the Starfires.
For Nashua, there was not much of anything "quality" going on for the pitching staff. Westfield's box score was littered with runs, as the Starfires lineup posted 19 hits in the ballgame. Skidmore College's Jackson Hornung continued his red-hot start to the year, posting three hits and four RBIs including a three-run home run. Adelphi University's Cooper Johnson added two RBIs on three hits from the leadoff spot and AIC's Chad Lavelle contributed with a 2 RBI single in the Starfire's big offensive game.
For the Knights offense, Amherst College's Jack McDermott and Penn State's Richie Paltridge brought home the only runs of the day on RBI singles. Anna Maria's James Powers had a two-hit game out of his three at-bats, with all three batters being the only spotlights of Nashua's day.
Westfield cruised to their 13-2 win. A bad day for the Knights pitching staff came at the wrong time, running into arguably the hottest lineup in the league.
After an off day on Monday, Nashua will head to Worcester for an early 10:30 AM first pitch on Tuesday before heading back home on Wednesday for Education Day.