News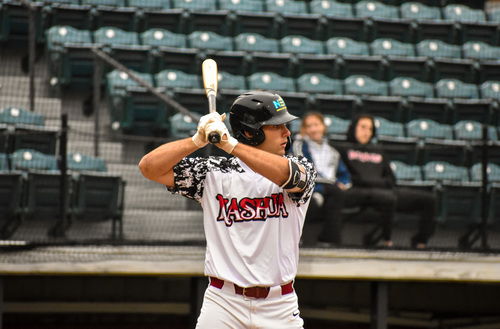 After dropping the first game of their four game homestand, the Silver Knights looked to avoid losing two straight. On the other side of the diamond, the Brockton Rox made their first trip to Holman in 2022 as they looked to end a losing streak of their own.
Salem State's Brock Pare got the start for the Knights, looking to have a bounce back outing after pitching in a loss at Worcester. Stetson University's Brendan Walker started for the Rox, making his third appearance of the 2022 campaign.
After a quick first inning on both sides, Brockton got their offense started with a run coming across via a Nashua error. With a 1-0 lead, the Rox lineup started to catch fire with Miami Dade College's D'Angelo Ortiz singling to center to bring home a run. Brockton would add another run with another Knights error to make the lead 3-0 through three.
Stetson University's Brendan Walker was excellent for the Rox. In his five innings of work, Walker only gave up one hit while adding six strikeouts in the process. Similar to their previous game against Vermont, the Knights offense had trouble getting going early on.
Needing some extra help from the bullpen, Nashua looked to keep the game in reach. University of Rhode Island's Brandon Hsu delivered another solid performance, striking out two in his two innings of work. After taking over for Hsu, Saint Anselm College's Avery Mosseau found himself in trouble in the sixth. But with the bases loaded and two outs, Mosseau made an outstanding play covering home on a wild pitch and tagged out the Brockton runner to get out of the jam.
Despite the support on the mound, the Nashua offense was still searching for answers. Heading into the top of the seventh with a score of 6-0, Brockton delivered another huge blow to the Knights chances with Sacred Heart University's Sam Mongelli posting an RBI double. Along with more runs coming on wild pitches, the Rox lead now sat at 8-0.
With their odds looking slim, Nashua finally broke the shutout with Boston College's Kyle Wolff smoking a home run to the left field cabana to make it 8-1. Wolff's blast was the first Knights home run of the season, as Nashua's offense started to show signs of life.
With three outs to go and a seven-run deficit staring them in the face, the Knights attempted the improbable comeback. With Anna Maria's James Powers finding a way aboard, not all hope was lost. Kyle Wolff, with a man on base, almost hit his second homer of the night but came up just a few feet short of reaching that cabana once again.
Kennesaw State's Boston Forbes entered the game as a pinch hitter with Powers now standing on second. Forbes put in a lengthy at-bat, but a tough strike three call sat him down and really summed up the night for Nashua.
Brockton closed out a sweat-free victory, taking the ballgame 8-1. Nashua, while once again falling behind early, found their offense limiting their chances for victory by showing up late to the party.
After dropping two in a row, the Silver Knights will look to salvage the homestand as they take on the New Britain Bees at 6:03 PM Friday night. After leaving Holman with a win, Brockton will look to take another road victory as they face Pittsfield at 7:00 PM Friday. Assumption College's Shea Ryan is the probable starter for Nashua tomorrow night during their 603 Day celebration.