News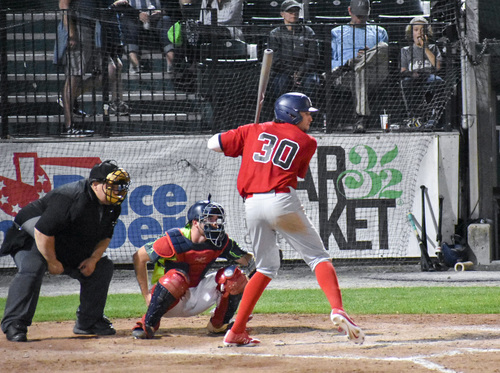 Friday, May 27, 2022
By: Dan Allison | Silver Knights media relations
After a big win in their home opener the night prior, the Silver Knights looked to continue their success on the road. Nashua headed south to Worcester to take on the Bravehearts, who lost their season opener in Brockton.
Salem State's Brock Pare started on the hill for the Knights. While only giving up one earned run within four hits, some things were just out of Pare's control as five runs came across in his three innings of work. For Worcester, Harvard's Tanner Smith was the starter, and he did not disappoint. Smith racked up eight strikeouts in his five frames, only giving up one run and three hits.
In the top of the 4th, Nashua started to chip away at the five-run deficit. Anna Maria's James Powers, who was coming off a great season opener, singled into left to bring home the Knight's first run of the ballgame. Fast forward to the top of the 6th, UMass's Will MacLean wrote his name in the RBI column with a single to center. Now 5-2, Nashua was looking to turn the tides.
Worcester, on the other hand, had a different agenda. After two scoreless innings, the Bravehearts offense came back to life with Shippensburg University's Andrew Chonister knocking an RBI single to make it 7-2 through six. With the game slipping away, the Knights could not stop the bleeding as the Bravehearts went on to put together a five-run 7th inning.
Nashua went out quietly through the next two innings, giving Worcester the 12-2 win for their first victory of the season.
Despite the quiet offensive night for Nashua, the biggest factor of the ballgame was their defense. Five of the 12 Braveheart runs were unearned due to errors and passed balls. With the Knights heading back to the 603, they will look to get back to their winning ways.
Nashua will get another shot at the Bravehearts with the two teams set for a 6:00 PM Saturday first pitch at Historic Holman Stadium.