News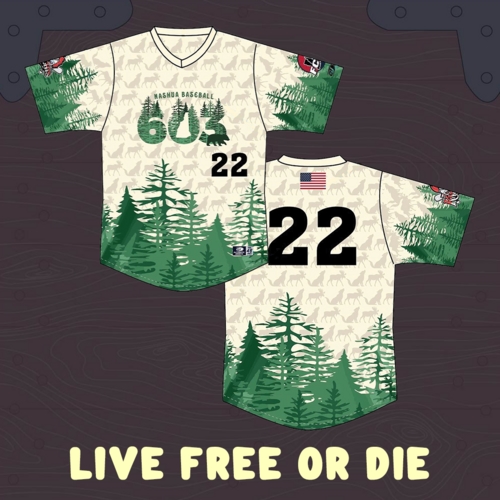 The Nashua Silver Knights announced that fans in attendance at their baseball game on Friday, June 3 will enjoy New Hampshire related celebrations all game long, capped off with a special postgame fireworks display. First pitch for the match against the New Britain Bees is scheduled for 6:03 p.m., recognizing the state's sole area code.
As the lone Granite State team in the Futures League, the Silver Knights are gearing up for a New Hampshire baseball bash full of food, fun and family. Historic Holman Stadium will be full of New Hampshire families and companies enjoying New Hampshire-themed games and promotions planned throughout the game.
"How can a summer baseball team in New Hampshire not celebrate 603 Day?! It would be a missed opportunity otherwise. We are excited to display our beautiful New Hampshire ballpark, talented local baseball players, and love of the 'Live Free or Die' spirit in some whimsical and exuberant ways with our fans," said Silver Knights GM Cam Cook. He continued, "And our game jerseys that night will be one of a kind."
Silver Knights players will wear specialty 603-themed jerseys for the game celebrating the state's natural beauty and wildlife. All of the specialty 603 jerseys will be auctioned off through an online platform by the end of the game. The auction will also feature a Buy It Now option for anyone wishing to purchase a jersey outright in advance. One random, lucky fan who purchases a ticket to the June 3 game between April 22 and May 3 will also win a 603 jersey. Tickets for the 603 Day game may be reserved on the Silver Knights ticketing website.
#####
The Nashua Silver Knights organization is now the longest running baseball team in Holman Stadium history. Merchandise containing the 603 Day logo can be purchased on the Silver Knights Official Online Store. Season tickets, group outings, suites and flex packs are now on sale by calling the Silver Knights office at 603-718-8883. For the latest Silver Knights news and information throughout the year, visit nashuasilverknights.com and follow the team's Facebook, Twitter, Instagram and TikTok pages.