News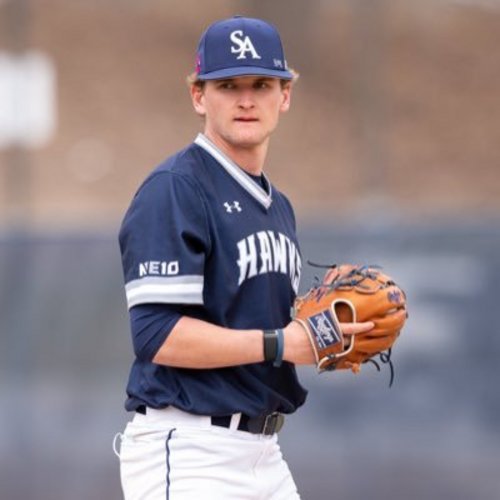 The 2022 NCAA Baseball season kicked off this past weekend and did not disappoint. With Silver Knight players in action across all divisions, there was no shortage of baseball to consume as we await the summer season.
Division I
Maryland – The Terps came out of the gates in a big way, building on their regional appearance from last season. Maryland swept Baylor in their opening series, and Silver Knight newcomer Noah Mrotek wasted no time getting action in the 2022 campaign. Mrotek entered the bottom of the 8th inning in Game 1 of the 3-game set, he tossed 2 shutout innings while striking out 3 batters and allowing just 1 hit.
Holy Cross – With a tough draw to start the season, the Crusaders took on Troy for a 4-game weekend. While being swept in the series, freshman Trevor Neff saw early success in game 3 of the series. Neff entered the game in the bottom of the 5th inning and tossed 4 scoreless innings. Over the 13 batters he faced, he struck out 2 while allowing just 1 hit and 1 walk.
Wake Forest – Another team building on an impressive 2021 season, the Demon Deacons ripped off 3 wins against 3 different opponents to kick of the season. Two young guys saw some early action and early success in their collegiate careers. Catcher Chris Katz got a pinch hit against Lafayette and in his first career at bat notched an RBI single. His teammate Will Andrews also got his first action of the season against Georgetown. Andrews was tasked with facing 1 batter out of the bullpen, and he took care of business by sitting him down on strikes.
Division II
Saint Anselm – The Hawks traveled to start their season against some powerful PSAC opponents. Both 2022 Silver Knights saw action in game 2 of the young season against West Chester University. Adam Betty got the start against the Rams, and went 4 innings with 4 punch outs while allowing 6 runs. Avery Mosseau entered the game in a relief effort in the 6th inning. He was able to shut out the Rams through 2 innings, while notching 2 strikeouts and scattering 3 hits.
Division III
Plymouth State / Eastern Nazarene – The lone DIII Silver Knights matchup this weekend did not disappoint as 2 returning Silver Knights squared off to start their season. Plymouth State sent lefty arm, Noah Wachter, to the mound to start their season. Wachter went 5 innings and struck out 7 batters while allowing 4 runs. In this outing, Wachter faced Nashua teammate Shane McNamara 3 times. McNamara grounded out, singled, and struck out in his 3 at bats vs Wachter. New incoming Silver Knight, Bobby Cliché, came in relief of Wachter. Cliché went 3 innings out of the pen and struck out 4 batters while allowing just one run, and ultimately taking the hard luck loss for the Panthers.
Stay tuned for more Silver Knights updates throughout the spring season!