About Us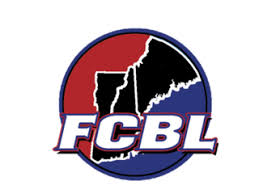 Each franchise of the Futures Collegiate Baseball League of New England (FCBL) is made up of elite collegiate athletes competing in minor league style format. Each franchise provides high quality, affordable entertainment, in a casual, family-friendly atmosphere.
The FCBL is summer collegiate baseball at its best! It is one of the most talented and competitive leagues in the country.
The league began its initial year of operations in 2011. The founders of the league are the FCBL ownership groups from both the Brockton Rox and the Lowell Spinners (Single A affiliate Boston Red Sox). The had it's first season in 2011 with just 4 teams, and grew to 9 for the 2012 season and 10 teams in 2014 before going back down to 7 teams in 2019.
The FCBL plays a 56 game schedule (28 home/28 away). The League Championship is determined by a playoff immediately after the season ends. Each year our top players will be scouted and selected in the MLB Draft.
Any student who wishes to play in our League must be:
Currently enrolled in a NCAA or NAIA sanctioned college or university

Be in good academic standing

Have at least one year of eligibility remaining.
FCBL bylaws mandate each team have at least 10 players selected from a New England-based college or be a resident of New England (or a combination of the two options). The league strongly suggests that student-athletes have their college coach recommend them to our General Manager.
Teams:
Nashua Silver Knights