News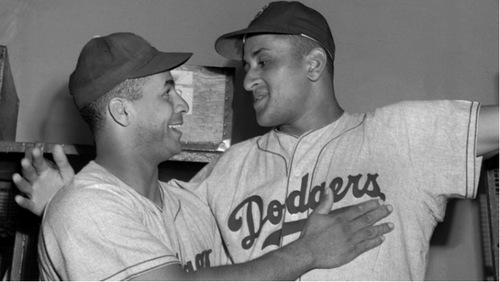 To commemorate the 75th anniversary of breaking the color barrier in baseball, the Nashua Silver Knights are proud to partner with the Greater Nashua National Association for the Advancement of Colored People (NAACP) for a celebration on Friday, July 8th. The Greater Nashua NAACP Night will take place at the Silver Knights' game against the Vermont Lake Monsters on July 8th, with the first pitch scheduled for 6:00 p.m.
While Jackie Robinson was making headlines in the 1940s, Don Newcombe and Roy Campanella were making history here in Nashua while playing at Historic Holman Stadium for the Dodgers Class B affiliate. As they saw success on the field, their experiences were much larger than the game itself, as the duo made the Nashua Dodgers the first integrated affiliated baseball team in the United States.
A portion of all single-game tickets purchased online or at walk-up will be donated back to the Greater Nashua NAACP. Additionally, the visiting Vermont Lake Monsters and their ownership have pledged to match Silver Knights donations by 100%.
Fans can purchase discounted tickets to a pre-game bullpen buffet dinner by entering the password "NAACP" at https://tinyurl.com/NAACP-Picnic. The dinner begins at 4:30pm and will include burgers, hot dogs, grilled chicken sandwiches, chicken tenders, sides, soda, and water. To purchase single-game tickets to the Friday, July 8th game, please visit our ticketing website: https://tinyurl.com/NSK-NAACP.
The Nashua Silver Knights organization is now the longest running baseball team in Holman Stadium history. Season tickets, group outings, suites and flex packs are now on sale by calling the Silver Knights office at 603-718-8883. For the latest Silver Knights news and information throughout the year, visit nashuasilverknights.com and follow the team's Facebook, Twitter, Instagram and TikTok pages.