News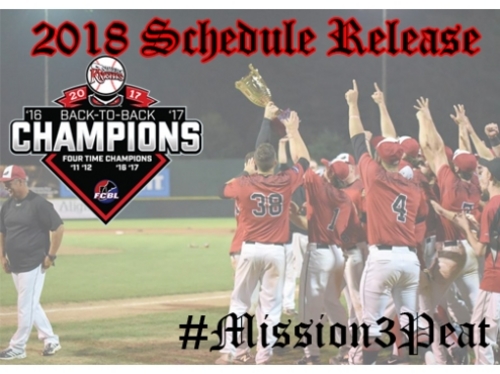 FOR IMMEDIATE RELEASE
November 8th, 2017
NASHUA SILVER KNIGHTS ANNOUNCE
2018 Schedule
Home Opener Set for Friday, June 1st
Nashua, NH – The Nashua Silver Knights are pleased to announce their 2018 schedule. The Silver Knights will start the defense of their 2017 FCBL Title on the road against the Worcester Bravehearts for a FCBL Championship rematch on Wednesday, May 30th. They will open at home against the North Shore Navigators on Friday, June 1st at Holman Stadium at 6:45p.m. with postgame fireworks. On Opening Night, we will also have our championship ring ceremony taking place prior to the game where all the players, coaches, and staff will receive their championship rings from the 2017 season!
The 2018 schedule consists of four Monday games, three Tuesday games, three Wednesday games, five Thursday games, four Friday games, four Saturday games, and five Sunday games, totaling 28 home games.
You can catch the Silver Knights on Tuesday, May 29th for our third annual Alumni Game. This is a fantastic opportunity to come out and see the 2018 Silver Knights before the season starts and to see some of your favorite Silver Knights from seasons past.
Other highlights in the schedule are Education Day on Tuesday, June 5th at 11:05 a.m. Friday games will begin at 6:45 p.m., Saturday games at 6:05 p.m., Sunday games at 5:05 p.m., and Mon-Thursday will begin at 7:05 except for Education Day at 11:05 a.m.
The 2018 FCBL All-Star Game will be hosted in Nashua for the first time since the Inaugural All-Star Game in 2012. The game will be played on July 17th. Also during the All-Star Break will be Scout Day and a Home Run Derby taking place before the All-Star Game. More details will come.
The FCBL Playoffs will start immediately following the conclusion of the regular season. This year's playoff format has the top six teams making the playoffs. There will be no divisions this year. The two teams with the best records will receive first round byes. The first round will be one game elimination with the No. 3 seed playing the No. 6 seed and the No. 4 seed playing the No. 5 seed. The second round will be a best-of-three series with the higher seed electing to playing game one at home, two on the road and three at home, if necessary. The winners of the second round will go on to the Championship Series with the same format as the prior round.
The Silver Knights are the 2011, 2012, 2016, 2017 Champions of the Futures Collegiate Baseball League of New England. For more information about the team and league please contact Brian Anderson at Brian@NashuaSilverKnights.com
To view the 2018 schedule, click here!