News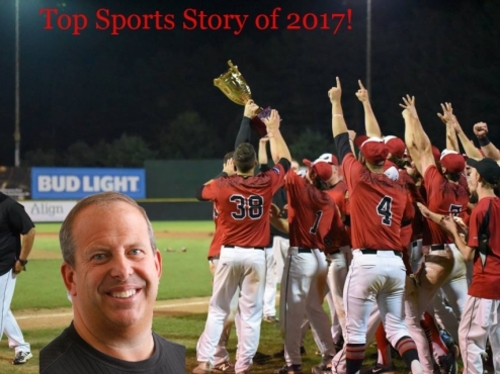 2017!
Champs, dreams and a few tears, too
What can you say about a year that gave you just about everything?
Let's face it, we had it all in 2017 in terms of local sports: success, disappointment, achievement, and plenty of newsmakers to talk about. Trying to pick and choose a top 10 is not easy, but as we do every year, we'll try to come up with one person's feeling on the 10 stories/days/ events/people of the last year that had the most impact. Remember, your list may be way different, it's purely subjective. Here goes:
1. THE NASHUA SILVER KNIGHTS
Who made more news? It wasn't a typical year, from January to now. It began with the arrival of a new scoreboard for Holman Stadium, which the ball club had a ton to do with in conjunction with the city. Then a stunning season in which they remarkably set an attendance record while coming out of nowhere to win their fourth Futures Collegiate Baseball League title. That August Saturday night with Holman Stadium packed in pure celebration is one not to forget. And lest we forget, the Silver Knights/Futures League were the keys in bringing one of the most storied events ever to Holman Stadium, the Team USA-Japan event on July 17 that had 2,500 fans glued to their seats.