News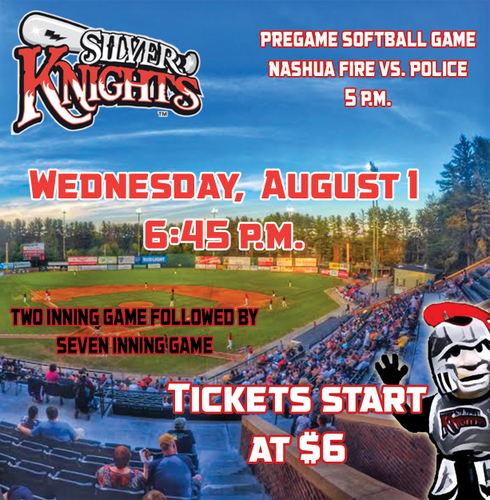 The Nashua Silver Knights game on Wednesday, August 1 against the Bristol Blues will start at 6:45 p.m.
The Silver Knights will have a continuation of the game against the Blues from Saturday, July 28, which was put under protest. To complete the game, the teams will play two more innings, adding up to seven total innings.
Following thirty minutes the Silver Knights will play a seven inning game against the Blues, with an expected start time of 7:30.
Gates will open for 4:30 p.m. as the previously scheduled Nashua Fire vs. Police softball game will be the pregame entertainment. Tickets for the softball game cost $5 and also include entry to the Silver Knights game that night
For any questions call 603.718. 8883 or visit www.nashuasilverknights.com
#RollKnights