News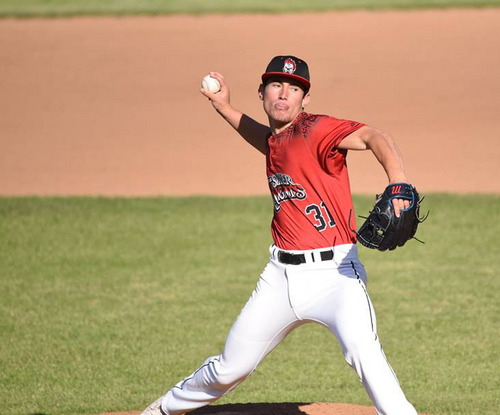 The bats for the Nashua Silver Knights were silent against the visiting North Shore Navigators on June 10th.. The Silver Knights were shutout for the second time in three games. A pair of loud four-run innings for the Navigators was more than enough to defeat the Silver Knights who only had four hits for the game. North Shore also took advantage of a whopping four errors by the Silver Knights in this blowout.
The bottom of the lineup was a huge factor for the Navigators as the six, seven, and eight hitters pulled a lot of the weight in this one. Joey Murphy led the way for the North Shore Navigators going two for four with two RBI's and two runs scored. John Prentice also went two for four with two RBI's and one run scored. JP Knights also went two for four with a run scored.
There was not a lot to be said from the Silver Knights bats as they only got four hits as a team. One hit was the most that any individual batter hit in this offensive struggle for the Silver Knights. First baseman Thomas Joyce reached base three time with one hit and two walks.
The Navigators used and abused the Silver Knights bullpen in this one as the Knights went through five pitchers. Casey Candiotti would get the start and obtain the loss for the Silver Knights going three and a third innings giving up four runs on four hits and three walks while striking out one. Manny Ray would then come into the game and go two and two thirds innings while keeping his ERA at zero. Dan Shaw came to pitch in the seventh and had a clean inning with two strikeouts. Mike White came into the game in the eighth for two thirds innings giving up four more runs, one of which was earned, on three hits and a walk. Aidan Welch then came into the game to finish the eighth inning with two outs and finished off the game with a clean ninth and two strikeouts.
Ethan Dyer got the start for North Shore and went three innings while only allowing one hit and four walks and striking out one. Dylan Gaita then came in in the fourth inning and went three innings allowing three hits and a walk while striking one out. Gaita would earn the win for the game. Corey Imbriano came into the game in relief in the seventh inning and gave up no runs. He struck out four Silver Knights while picking up the save for the Navigators.