About Us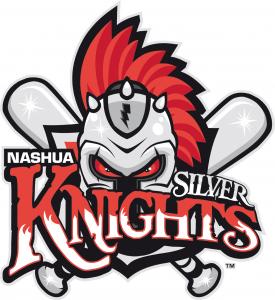 The Nashua Silver Knights are a summer baseball team competing in the Futures Collegiate Baseball League (FCBL). Our 32 player roster consists primarily of New England athletes currently playing collegiate baseball, at the Division 1, 2 or 3 levels, with local community ties. These players will be under the watchful eye of professional baseball scouts with the hope of being selected in Major League Baseball's amateur draft. The FCBL is comprised of teams located in Nashua (Silver Knights) NH, Martha's Vineyard (Sharks), MA, the Seacoast (Mavericks), NH, North Shore (Navigators), MA, Brockton (Rox), MA, Pittsfield (Suns), MA, Worcestor (Bravehearts) MA, Bristol (Blues) CT, and the Wachusett (Dirt Dawgs), MA. The FCBL is already planning and negotiating with other locations for expansion in the 2018 season.
The Silver Knights mission statement is simply put: "To provide long-term and sustainable affordable family entertainment for the Greater Nashua community at Historic Holman Stadium through baseball." Our goal is to keep ticket, concession and merchandise prices below competitive rates, appealing to all fans of the greater Nashua community. From an entertainment perspective fans can count on the Silver Knights to entertain them from the time they arrive at Historic Holman Stadium until the time they depart with; premium giveaway items, face painters, magicians, Frisbee dogs, inflatable interactive kid's areas, on-field contests, pre and post game shows, fireworks, balloon artists, celebrity appearances such as New England Patriots players/legends, Boston Bruins Players/legends, Boston Red Sox legends, Boston Celtics players/legends, prizes, giveaways and more.
The Silver Knights are committed to the Nashua community and Historic Holman Stadium and hope you will make us a summer destination for years to come. Come sample our product. We are confident you will want to return.
Get In Touch with the Silver Knights
Call 603 718 8883 or Email info@nashuasilverknights.com